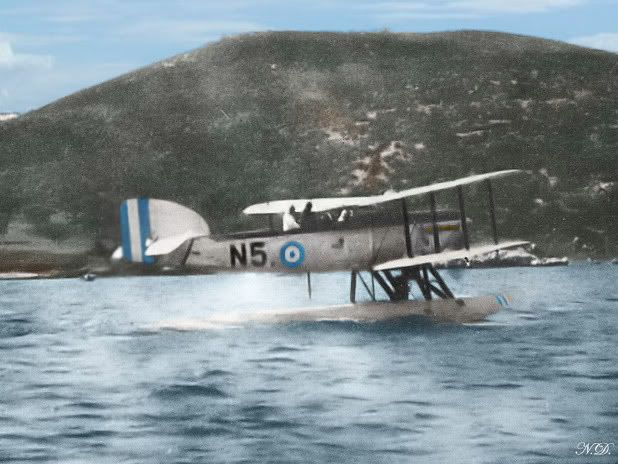 A naval cooperation hydroplane ordered by the Naval Air Force and received by the newly unified Hellenic Air Force. It took part in the war, but in less promiment operations than the
Dornier Do.22
and Avro Anson.
Operational History
1929-1931 - 10 aircraft delivered from Britain. They are assigned the serial numbers N1 - N10.
1935 - Used to maintain contact with the fleet during the 1935 movement.
3 Jun. 1940 - Three killed during training accident due to bad weather near Almyros Magnisias. The aircraft is damaged beyond repair.
18 Jul. 1940 - Two killed during training accident near Rafina, Attica.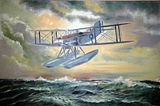 Oct. 1940-1941 - Used by the 11th Naval Cooperation Squadron for reconnaissance and convoy escort missions during the war. The squadron is based at Valtoudi.
14 Apr. 1941 - N10 (crew: Economou, Drakakis, Barbas) is returning to Moudros (Limnos) after a special operation. Around 3pm, it meets four German Ju88 fighter-bombers between St. Efstratios and Skyros. (It is claimed that) Drakakis, the gunner, forces one of the aircraft to abort, but his machine gun jams. N10 is forced to ditch at sea. The crew swims to safety (presumably to Skyros), but the aircraft is sunk and Barbas has been wounded.
20 Apr. 1941 - A Dornier Do.22 (N27, crew: Dimitriadis, Papadopoulos, Fotinatos) locates the crew of a Fairey IIIF hit by a Ju88 over Skyros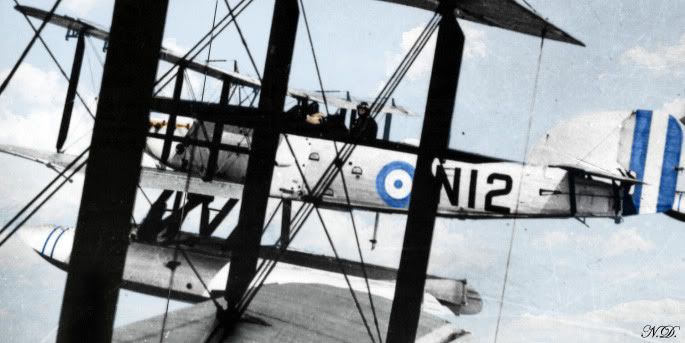 the previous day. Despite being attacked by new Ju88s, it manages to return to base at Paloukia Salaminas.
30 Apr. or May 1941 - All remaining Fairey IIIF hydroplanes are machinegunned after Greece's surrender to the Germans, while stationed in Monemvasia and waiting for their escape orders. It is unclear why the aircraft do not escape to Crete or Egypt.

Specifications
Fairey IIIF
Length: 10.82 m
Height: 4.27 m
Wingspan: 13.95 m
Wing Area: 40.74 sq. m
Weight: (max) 2,858 kg, (empty) 1,779 kg
Engine: 1 x Napier Lion XIA 570 hp
Service Ceiling: 6,100 m
Speed: 209 km/h
Armament: 1 fixed Vickers 7.7mm machine gun, 1 rotating Lewis 7.7mm machine gun. The bomb payload varied according to time period
Crew: 3
For Gamers and Game designers
The Navy specification heavy type radio (110 Kg) shifted the center of gravity of the airplane causing a lot of accidents. It is possible that for this reason, the radios were removed, significantly reducing the operational capabilities of the type.


For Modellers

N2
Profiles by unknown artist from ww2drawings.jexiste.fr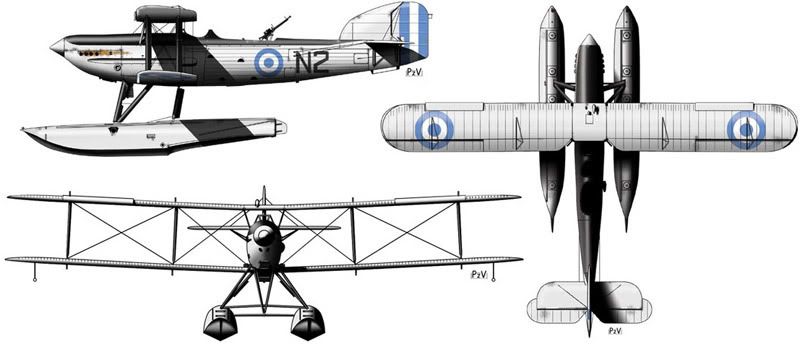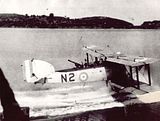 N7
A computer model of the Fairey IIIF for MS Flight Simulator by Ted Cook and Matteo Arrotta: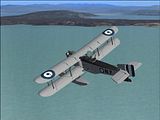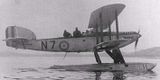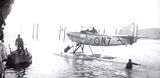 Additional photographs of unidentified Greek Fairey IIIF aircraft: