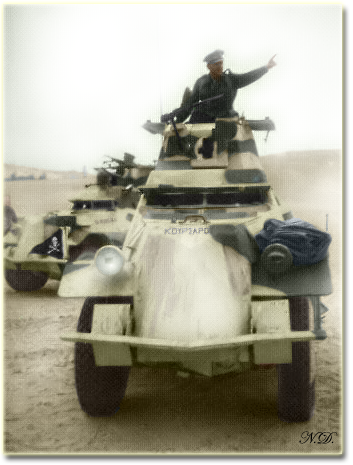 The Greeks were given a small number of Marmon-Herrington I armoured cars that participated in the defence against the Germans. Later, the Greek army in the Middle East received two Marmon-Herrington III armoured cars, and several more, of the IVf type, after the liberation in 1944. IV was a complete redesign. It had a monocoque hull, had its engine mounted at the rear, not the front, and had a larger, two-man, turret, in place of the original one-man turret. Some IVfs remained in service until the 1990s.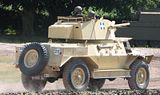 I recorded this video during the Bovington Tank Fest of June 27, 2010. It's a Marmon Herrington IV which was given to Greece after World War II, probably during the Civil War:
Operational History

1945-1949 - During the Greek civil war, IVF armoured cars have their mechanical parts removed and are placed on flat wagons to protect trains.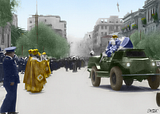 1974 - At the time of the Turkish invasion of Cyprus, the Cypriot army has 45 Marmon Herringtons.
1990s - The Greek army is still using Marmon Herringtons in mechanised infantry battalions in the Aegean Islands.

Specifications
Marmon Herrington Mk.II/III armoured car
Crew: 4
Weight: 6 tons
Length: 5.31 m
Height: 2.49 m
Width: (II) 1.98m / (III) 2.29 m
Armour: 12 mm
Engine: 8-cylinder Ford petrol. 85 hp
Speed: 80 km/h
Operational Range: (on-road) 322 km, (off-road 193 km)
Armament: 1x 0.55" Boys Anti Tank rifle, 1x 7.92mm Bren MG, 1x 7.7mm vickers AA MG

Marmon Herrington Mk.IVF armoured car
Crew: 4
Weight: 6.4 tonnes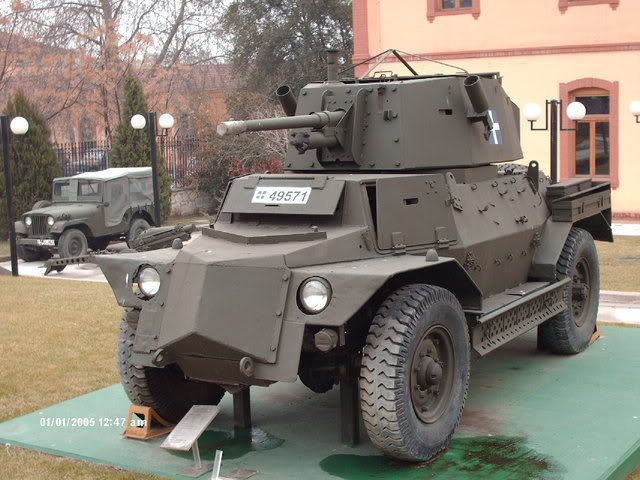 Length: 5.51 m
Height: 2.29 m
Width: 1.83 m
Armour: 20 mm
Engine: 8-cylinder Ford V90 petrol. 95 hp (71 kW), 3600 rpm
Speed: 80 km/h
Operational Range: (on-road) 322 km, (off-road 193 km)
Armament: 1x 40mm QF 2-pdr, 2x 7.92mm Browning MG

For gamers and game designers
Being one of their few modern armoured vehicles, the Marmon Herrington was invaluable to the Greek forces.


For modellers


A Marmon-Herrington IV from the Army's Grove in Goudi, Athens. Photos by Xristos of modelclub.gr:




A scale model of the Marmon-Herrington from the War Museum in Athens.