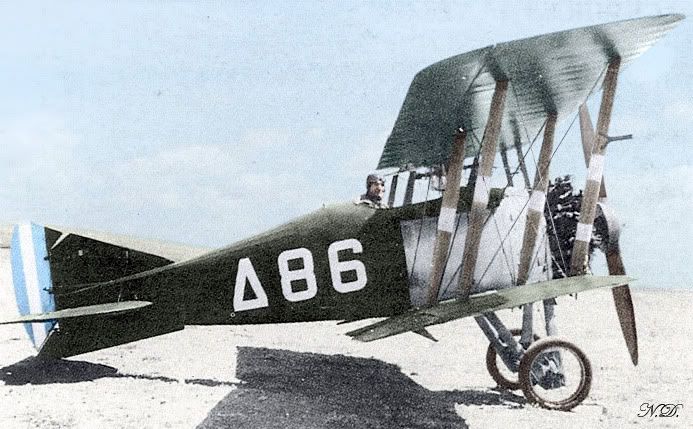 In 1922, to address the serious lack of available interceptor planes during the Asia Minor campaign, a number of Gloster Mars interceptors were ordered from Great Britain. They were delivered shortly after the end of the war and by April 1923 they had already equipped the 5th Fighter Squadron, which was especially created for them.
They were distributed between the Army (Tatoi/Dekeleia) and the Navy (Faliro). The Gloster Mars remained in active service as the only Greek interceptor until 1934, from when on it was used for advanced training by the Air Force Academy in Tatoi.
Operational History
1922 - First batch ordered from Great Britain.
January 1923 - First aircraft arrive in Greece.
April 1923 - They equip the newly formed 5th Fighter Squadron and are used as interceptors. They will remain as the only interceptors in Greek service until 1935.
1925-26 - Venizelos orders 25 aircraft of the VI type as part of a large airforce reorganisation programme. Only 13 will arrive.
1934 - Withdrawn from the interceptor role and are now used as advanced trainers for the next four years.


Specifications
Gloster "Mars" VI Nighthawk
Length: 5.50 m
Height: 2.74 m
Wingspan: 8.54 m
Wing Area: 26 sq. m
Weight: (max) 1,006 kg, (empty) 824 kg
Engine: 1 Armstrong Siddeley Jaguar II (325 hp)
Speed: 241 km/h
Armament: 2 x 7.7mm Vickers MG
Crew: 1
For Gamers and Game designers
The first Greek pilots trying the Gloster Mars aircraft claimed that if they had been received a year earlier, the result of the Asia Minor Campaign would have been different. It is an exaggerated claim, of course, but it illustrates how well-liked they were by the pilots. It is not surprising that the Greeks used them as their sole interceptors for over ten years.
For Modellers
The Gloster Mars aircraft took the serial numbers 1-13.

D84
A Kit from Blue Rider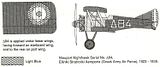 D94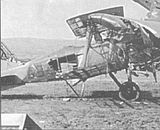 Additional photos